Good morning! Enjoying my coffee and trying to keep our 90 pound mutt from obsessively licking our son's face.
A couple of posts ago, I mentioned that
Ikea
was our go-to source for
knock-off
replicas of interior furnishings. I showed you the couches we ordered, but you can see them
here
if you missed that. I though that I'd share some other finds with you. Here they are:
First up, a gorgeous Pottery Barn lamp:

credit:Pottery Barn
This retails for about $150.00. Absolutely gorgeous, but I'd want two, and I'm not going to drop $300 for two lamps. Not with kids and dogs in the house ;)

credit: ikea.com
Retail is about 50 bucks. And while it isn't quite identical, I think it's pretty close. And for a third of the price, it looks even better.
Here's an artichoke lamp. Designed by Poul Hennigsen:
credit:dwr.com
It'll run you between 7k and 14k, depending upon the size. Or you can get this for about 40 bucks:
Saarinen Tables- my Dad has two reproduction Saarinen side tables in his house. My sister is also an interior decorator. Here's the fun part: my Dad has her absolutely convinced that they are the real deal. She has been trying to get him to give them to her for the last million years. There were a couple of times I though she was going to wet herself. It is hilarious watching her trying to convince Dad to hand over his side tables, but even more so watching Dad pretend he doesn't know why she wants them so badly. Anyway, the real deal isn't cheap: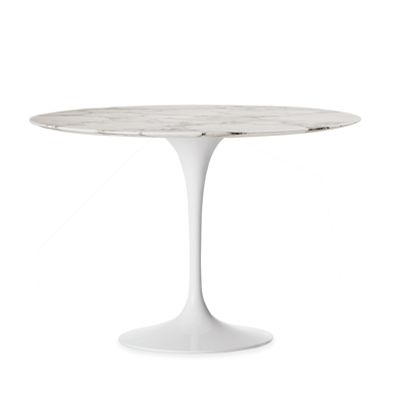 credit:dwr.com
Depending upon size, you can expect to pay anywhere between 2k and 4k for this table. Or you can own this one for about 200 bucks.
So, a few fun knock offs at a fraction of the price :)